Changing what life looks like for a retired racehorse.
Giving retired racehorses a second life at The Flower Paddock at White Thistle Farm.
Meet the Boys
On our farm, we love horses almost as much as flowers! We are currently in the fifth year of our adoption of two retired race horses, Cogs My Man (Big Papi) and Son of a Gun (Gunner). "The boys" were the inspiration behind the name of our new flower venture and for the design of our equestrian-inspired, flower trailer stand!

Papi and Gunner were adopted in 2018 through the Thoroughbred Retirement Foundation (TRF) based in nearby Saratoga Springs, NY. They are an outstanding organization specializing in the rescue and rehoming of former racehorses all over the country. Their valiant efforts have helped to not only redefine thoroughbred aftercare, but also to expand the aftercare options available for racehorses throughout the United States. Please check them out!

We would love for you to meet Papi and Gunner on your next visit to the farm, but we ask that you do not approach or feed the horses without a member of the TFP staff present. Thank you so much.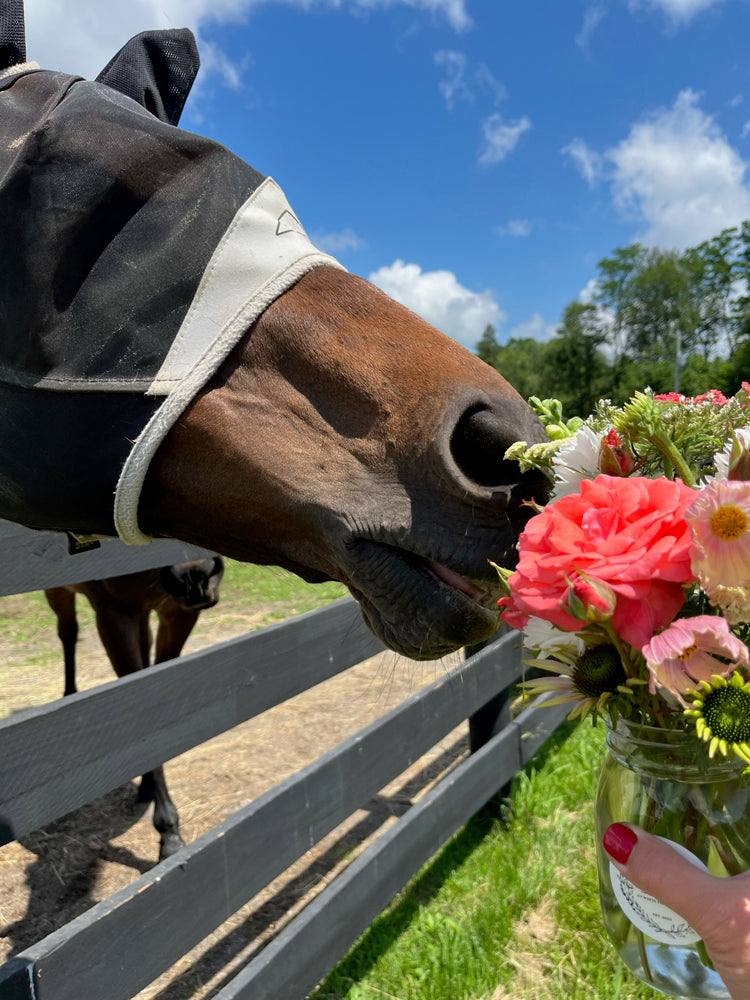 Let's Be Friends
Stay up to date on all TFP happenings and see our day to day adventures of growing a flower and horse farm.
Follow us on Instagram